When I started this blog my goal was to show how I lost weight and the difference it had made in my life
. It always felt like the success stories I saw were of someone having a revelation and dropping the weight quickly. So, I wanted to share my story about how I had lost 40 pounds over time and what I had learned. I wanted to share that small steps were okay and how positive thinking was a big component. My confidence had increased and I felt I was on the path to success and happiness.
It had taken two years for me to find my groove. Two years for me to feel good about myself, lose weight, and feel great about the direction I was headed. My first kick came when I was let go from a job I liked. It was difficult, but I kept my head up and found a new job. Two weeks into my new job my ex-husband ended our marriage with a simple "I'm done" over dinner. The next day I came home and he had packed the stuff he needed
and left.
To explain what I went through during the separation and divorce is something I would never wish on anybody. I never believed or dreamed I would get a divorce. There were no answers to why he left in the beginning until months later. Needless to say after loosing my job and my marriage ending in less than four months the self confidence I had gained was gone.
I managed to get through the year and through the stages of grief when I decided to dip my toe into the dating pool about a year ago. I wasn't sure how to date since I had never really done it, but I thought I'd try. I was picky and finally agreed to meet someone. He was smart, funny, outgoing, sensitive, communicated, and more.
I fell hard and fast for him and believed there was a future there. However, i
t wasn't meant to be and again found myself with a broken heart.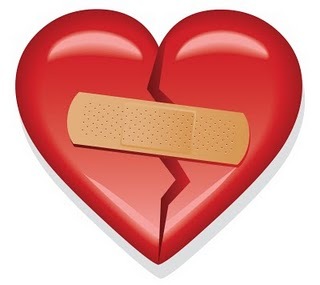 So here I am now... My self confidence low and a lot of my weight back. My confidence at the beginning of this year was probably less than what it was when this journey started originally a couple of years ago. I am healing my broken heart, rebuilding my confidence, and am working on getting this weight back off.
I have been waiting to lose weight again to start blogging again. However, I think doing this will keep me accountable. The journey is about the ups and downs. I have learned that the hard way these past couple of years. I may have fallen, but I have never quit.
I look forward to seeing all of us succeed in finding ourselves as we get healthy, mentally and physically!